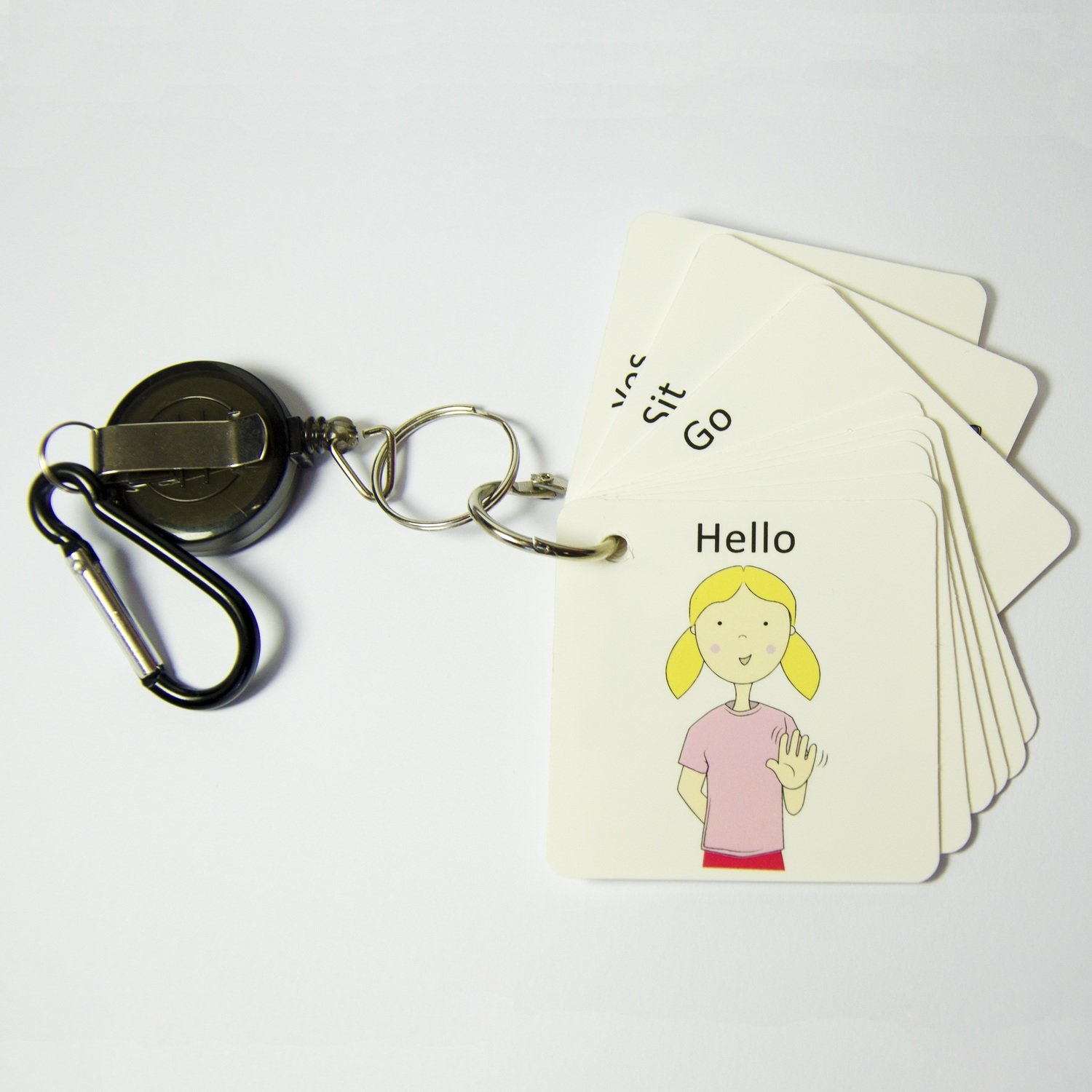 On The Move Kit
SKU MOVEKIT01
Product Details
Our On The Move Visual kit is a beautifully designed visual card system created to assist parents, teachers and carers with supporting everyday communication with children.
The kit contains 18 designs back to back (9 cards in total) depicting the most common day to day interactions.
The set includes: hello/goodbye, drink/eat, help/toilet, more/finished, break/quiet, wait/walk, go/stop, sit/stand, yes/no.
Cards are 60mm x 60mm in size. They are made from a durable plastic of 5mm thickness with rounded corners (to minimise bends, tears or crumpling usually seen with lamination).
Comes with a retractable carabiner clip (colours will vary) for easy accessibility.
Free Shipping included within Australia! Please e-mail for quote outside of Australia.
(please note there is a credit card processing fee of 1.9%)
Save this product for later